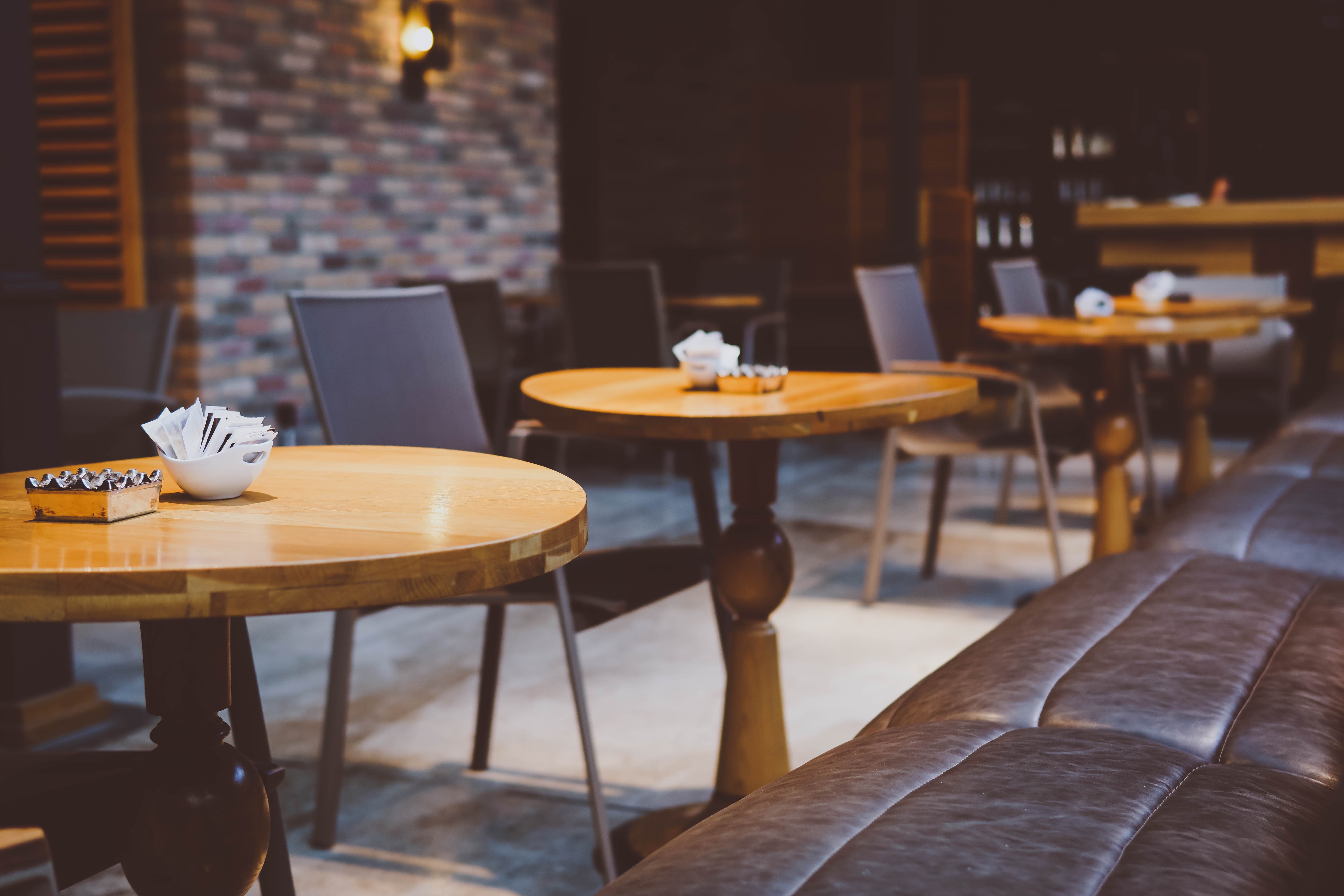 Opening a new restaurant can be daunting. There are many factors to consider from the layout to the menu and so much more.
If you are looking for budget friendly ideas when it comes to the design and overall aesthetics of your restaurant, here are 4 top tips to consider-
1) Choose Your Tables Wisely 
You may think it is more economical to purchase cheap tables and cover them with fresh linen table cloths but you may want to think again. Table cloths can be expensive to maintain and require constant washing and replacing.
A good tip when it comes to saving money at your restaurant is to choose tables that look great without a table cloth.
By choosing nice tables that fit the décor and theme of your restaurant, you can save on the cost of the table cloths and the labour fees, such as the washing and the pressing.
If you like the idea of having fresh linens in your restaurant, a good substitute instead is to use cloth napkins. Napkins are much easier to maintain, and don't require pressing. Napkins are also much cheaper to replace and can add a touch of class to your restaurant.
2) Protect your Menus
Giving your customers a menu printed on thick card may seem like the cheapest option however, this is not always the case.
Paper menus without protective coverings can easily get dirty, ripped and crumpled. This is not a good look for your restaurant and can end up costing you time and money in reprinting fees. Furthermore, constantly reprinting menus is not environmentally friendly.
In order to ensure your menus stand the test of time, consider placing them in a protective sleeve or folder. This not only adds a touch of class to your restaurant but it also ensures that your menu stays free of rips, tears and food spills.
3) Try Second-hand Restaurant Equipment
The kitchen in your restaurant is the most important part, but it can also be the most expensive. Chances are your kitchen will need many gadgets and appliances from storage fridges to grills, ice-machines and so much more.
While you may not be able to buy everything second hand, looking into gently used kitchen equipment can potentially save you thousands.
You can also look into leasing kitchen equipment in order to save money as well, especially in the beginning when your set up costs may be high.
4) Skip the Uniforms 
Uniforms with your restaurant logo embossed on them may look neat and professional, but they can also be expensive.
In order to keep costs down, consider having your staff wear their own clothes. A simple white shirt and black pants is a classic look that most wait staff would be happy to provide.
If you want to create a uniform of some kind, consider giving your staff aprons instead. Aprons are much more affordable than an entire outfit and will give your staff that professional feel you are looking for.
These 4 money saving tips are simple, yet they can go a long way when it comes to keeping costs down in your restaurant.