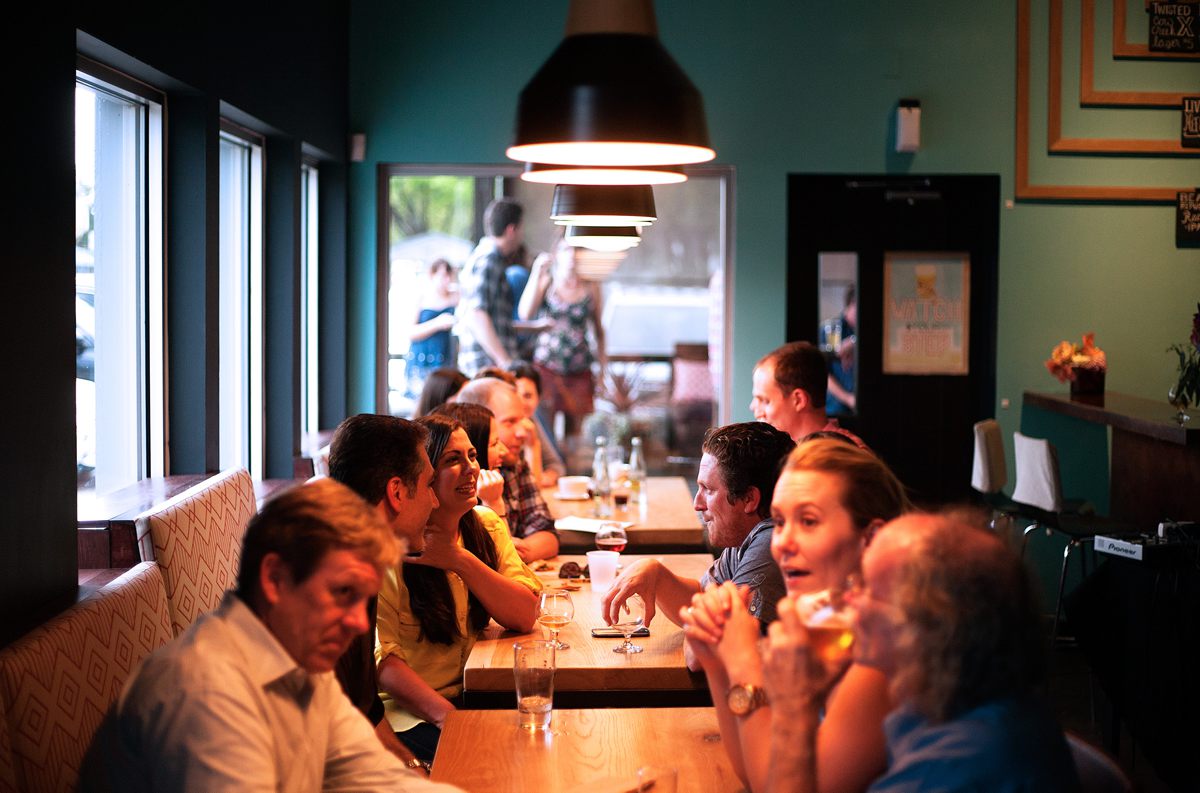 Getting people through the door of your restaurant can be challenging. One thing that can help however, is having an inviting and appealing restaurant design.
When it comes to your restaurant, the overall design and layout is super important and can mean the difference between a dining room full of customers and a dining room that is empty.
The good news is that you don't have to spend millions upgrading the look of your restaurant. In fact, with just a few simple changes you can bring new life into your restaurant.
Here are 4 budget friendly ways you can update the design of your restaurant-
1) Funky Lighting Fixtures
Changing the lighting in your restaurant can be extremely costly, but simply replacing your lighting fixtures can make a world of difference for much less cost. Choose lighting fixtures that reflect the overall style and theme of your brand, but don't be afraid to also try something daring. Funky lighting fixtures can make your space look modern and trendy. They can also add dimension and change the overall feel of your dining room. Lighting fixtures are also cheap enough that they can be updated through the years so your restaurant will always be on trend.
2) Low Maintenance Plants
Adding greenery to your restaurant can instantly bring new life into your space and create a vibrant and modern feel. While you definitely don't want to be bothering with fiddly or hard to keep indoor plants, succulents and other low maintenance plants are a good choice. You can also get creative with the positioning of your plants by hanging them from the ceiling or creating a wall of greenery. You can also place the plants in decorative pots to add more colour and style.
3) Modern Seating
Another quick and easy way to update the look of your restaurant is to change the seats to something more modern and plush. Depending on the style of your restaurant, choose seating that is comfortable and in a matching colour scheme. You can also make a bold choice and go for brightly coloured seats or even stools that stand out from the crowd. If changing your seating is too costly, you can also experiment with adding new seat cushions in an array of matching colours.
4) Local Art
One of the most cost effective ways to decorate your restaurant is to showcase local art. Often artists are happy to lend you their work for free in the hopes that a restaurant customer decides to purchase it. Consider sourcing artists that create work that is aligned with the overall feel and tone of your brand. You can also periodically change up the artwork that you are showcasing to bring a new look to your space.
These 4 affordable and simple changes can make a world of difference to the overall design of your restaurant. Why not give them a try and see how they can help to attract more customers.